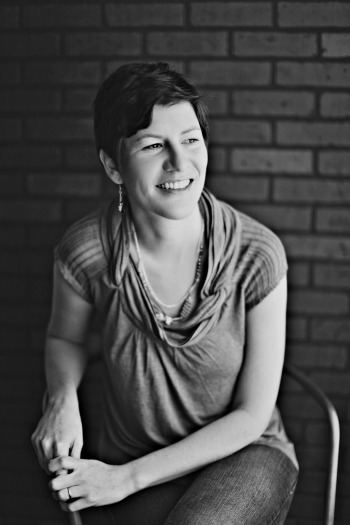 My name is Ruth. I'm a bilingual tech coach and digital marketing specialist.
I can help you…
make the most of your tech devices like smartphones and tablets
connect with friends and family through social media and apps
improve your tech skills for the workplace or hobbies
get your email working properly! 🙂 I know this is a biggie!
grow your business using proven digital marketing strategies
With over 10 years of experience in tech, business, coaching, workshop facilitation and teaching, (in both English and Spanish), I've worked with people from all walks of life, each with unique ambitions, dreams, goals and challenges.
I love to help people be empowered by technology — whether it's
setting up tech systems for entrepreneurs to lessen overwhelm
helping a grandmother overcome a fear of breaking her computer
teaching grad students how to use specialized software to write papers
encouraging elders to share their wisdom through YouTube and email
I have unique insights that help my clients with their every day tech problems.
Here's why…
I'm in the tech trenches every day. Sleeves rolled up, showing people how to do tech things that make their life more enjoyable.
I'm an avid networker and collaborator. It's deeply fulfilling to connect people in win-win ways. Need something? Let me know. If I can't help, there's a high probability I know someone who can.
Most of all, I "get" my clients.
Tech changes so quickly that regardless of how much expertise I have, I'm always a beginner of the next level. This "beginners" mindset keeps me in tune with the needs of my clients — many of whom are beginning tech users. I've learned to live in this state of constant learning and teach my clients how to do the same. I get tech overwhelm! I also know how to move forward in spite of it.
Key Thoughts for Winning with Tech
Get curious about your tech fears.
Your concerns about tech are valid. Be aware of them and find a way to work with and through them. You deserve to enjoy all the goodness that tech has to offer. We live in exciting times!
Be open to making mistakes.
Tech can be easy. It can also be hard. Growing tech skills takes persistence and a willingness to learn and try new things.
Be courageous as you practice what you learn.
Some things will require practice. Yep, practice as in good old-fashioned repetition. Good news is tech is also full of actual shortcuts to speed up the process. And I'll show them to you!
Unplugging can be useful.
Sometimes, the best thing to do with tech is to turn it off. It's important to listen to your heart, body, and mind when it comes to this.
Invest in your present and future.
Depending on your goals and circumstances, you might need to invest time, energy and money into learning tech so you can do it yourself or it might make more sense to have tech stuff done for you. Many clients choose to do both.
Ready to get started?
Send me a message and tell me about your tech challenges and goals.
***
What? You want to know more? Okay.
I grew up in Mexico, and am fully bilingual.
I live in Phoenix, Arizona and love the blue skies and rugged desert landscapes. Nature is my place of zen.
I don't have pets, but our neighborhood foxes regularly scamper through our yard. I ❤️  wildlife and hiking.
I love sharing laughs, and making memories with my family and friends — both near and far.
A massive exposure to chlorine a few years ago messed up my system, and led me to be extra sensitive to chemicals. Educating people about the impact that chemicals can have on our lives has become part of my everyday life. Want to now something cool? Here's 15 conventionally-grown veggies that are safe to buy "non-organic".
I'm a trauma-informed tech coach! Technology makes it easy for us to be exposed to traumatic stories and experiences in ways that people even 50 years ago would have never even dreamed of. Whether we are aware of it or not, trauma impacts all of us.
Being trauma-informed, means I understand that every point of contact with a fellow human, whether it be professional or personal, is an opportunity for healing and trust-building. We're all going through something — a little extra patience and kindness can go a long way.
Top 5 iPhone Productivity Apps